Ranthambore Bagh
The Ranthambhore Bagh opened in 1998 as a modest 12-room resort for travelers looking out for an experience in the Ranthambhore National Park. The following the resort added luxury tents, with all the facilities that a modern day traveler needs. Resort has now evolved to cater to all kind of specialist needs and have become the favorite hangout of filming crews, photographers, naturalists, birders and tourists who desire a richer wildlife experience. If you are the kind who wants to photograph the Indian courser or identify the different individual tigers of Ranthambhore then ranthambore Bagh can be the best choice.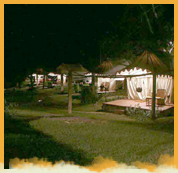 The outdoor area in The Ranthambhore Bagh consists of three beautifully landscaped gardens with many full-grown trees, which is not a common sight in most of the lodges around here. Our checklist of birds that can be seen inside the campus has gone up to 150 and we are still counting.
Accommodation:
The Ranthambhore Bagh is a 48 bed hang out for serious wildlifers and nature enthusiasts. We have 10 twin bedrooms and one family room with 4 beds. The rooms are basic, spotlessly clean, air- conditioned and are furnished using all local design elements. We also have 12 twin bed luxury tents, which are pitched on a beautifully landscaped garden. These are not the regular camping tents. They are the kind of tents that the Indian royalty used when they camped out.The camps also have all the modern amenities that one expects these days, such as electricity, running hot and cold water, heating and cooling.
Get a Call Back from us
Please provide us your contact number and convenient time, our expert will call back to you.