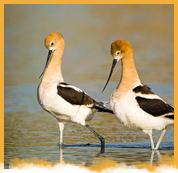 Wildlife Sanctuaries in India
India, the land of the majestic tiger, humungous elephant, beautiful peacock and gigantic rhinoceros, is a natural habitat to a variety of wild animals and birds. The wildlife sanctuaries and national parks spread across the country present wildlife lovers an opportunity to witness the fascinating and rich flora and fauna. India has vast tracts of forests and habitats reserved for its wildlife in more than 450 Wildlife Sanctuaries and 99 National Parks in the country. Adding these wildlife sanctuaries to your itinerary will offer you a thrilling and lifetime experience.
Watching animals in their natural habitats has its own appeal and is indeed a delight for the nature and wildlife lovers. It leaves them with many wonderful memories. So, the next time you travel to India, don't miss the chance of witnessing the exuberance of the bountiful nature and wildlife in the wildlife sanctuaries and national parks of the country.
Popular Wildlife Sanctuaries in India
Wildlife Sanctuaries in Andhra Pradesh
Wildlife Sanctuaries in Gujarat
Wildlife Sanctuaries in Haryana
Wildlife Sanctuaries in Kerala
Wildlife Sanctuaries in Karnataka
Wildlife Sanctuaries in Madhya Pradesh
Wildlife Sanctuaries in Maharashtra
Wildlife Sanctuaries in Odisha
Wildlife Sanctuaries in Rajasthan
Wildlife Sanctuaries in Sikkim
Wildlife Sanctuaries in Tamil Nadu
Wildlife Sanctuaries in Uttar Pradesh
Wildlife Sanctuaries in Uttarakhand