Srisailam Wildlife Sanctuary, Andhra Pradesh
Srisailam Wildlife Sanctuary is closed for visitors till further notice
The largest of India's Tiger Reserves, the Nagarjunasagar Srisailam Wildlife Sanctuary ( 3568 sq. km.); spreads over five districts - Nalgonda, Mahaboobnagar, Kurnool, Prakasam and Guntur in the state of Andhra Pradesh.
Please provide us your contact number and convenient time, our expert will call back to you.
The Nagarjunasagar-Srisailam Wildlife Sanctuary was notified in 1978 and declared a Tiger Reserve in 1983. The Reserve was renamed as Rajiv Gandhi Wildlife Sanctuary in 1992.
The river Krishna flows through the sanctuary over a distance of 130 km. The multipurpose reservoirs, Srisailam and Nagarjunasagar, which are important sources of irrigation and power in the state are located in the sanctuary. The reservoirs and temples of Srisailam are a major tourist and pilgrim attraction for people from all over the country and abroad.
The terrain is rugged and winding gorges slice through the Mallamalai hills. Adjoining the reserve is the large reservoir of the Nagarjunasagar Dam on the River Krishna. The dry deciduous forests with scrub and bamboo thickets provide shelter to a range of animals from the tiger and leopard at the top of the food chain, to deer, sloth bear, hyena, jungle cat, palm civet, bonnet macaque and pangolin. In this unspoilt jungle, the tiger is truly nocturnal and is rarely seen.
Main Flora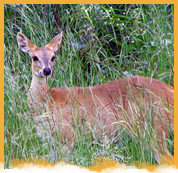 Anogeissus latifolia, Cleisthanthus collinus, Terminalia species, Pterocarpus marsupium, Hardwickia binata, Boswellia serrata, Tectona grandis, Mandelia suberora, Albizzia species.
Main Fauna
Tiger, leopard, sloth bear, wild dog, pangolin, spotted deer, sambar, mouse deer, black buck, chinkara, chausingha, mugger, python, cobra, peafowl.
Best time to visit
Summer: Mid-March to mid-June
Monsoon: Mid-June to mid-November
Winter: Mid-November to February
Accommodation
Three Forest Rest Houses and 40 bed capacity dormitories are available for tourist occupation in the Tiger Reserve at Srisailam, Mannanur and Nagarjunasagar. There are connections to Srisailam from Hyderabad, Vijaywada, Guntur, Kurnool, Markapur. The distance from these towns to Srisailam ranges between 90 to 240 km.
Nearest town
Macherla (29 km)
How to get there
Rail-Hyderabad (150 km) Air-Hyderabad (150 km)
Srisailam Sanctuary Wildlife Tour Packages
At this moment we don't have any specific Tour package for Srisailam Sanctuary, but our representative would be happy to assist you if you are planning to visit Srisailam Sanctuary you can contact us with your query on the given phone numbers / email.

Tel + 91- 120 - 40526011 - 98 (88 hunting lines are available)

(24 hrs helpline) + 91 - 9212777223 / 24 / 25

Email: info@indiawildliferesorts.com
Wildlife in Srisailam Santuary
Srisailam wildlife Sanctuary is spread over 3568 sq. km across five districts in Andhra Pradesh. You will be amazed at the abundance of wildlife in Srisailam. The Srisailam Sanctuary shelters blackbuck, panthers, chinkara, spotted deer, nilgai, pangolins, leopards, soft-shelled turtles, porcupines, crocodiles and a variety of other animals, birds and snakes, in addition to the tiger. There is a successful crocodile reintroduction programme in Ethipothala, a cataract close to Srisailam.
Srisailam Sanctuary Travel Information
General Information
Location
: 29 kms. from Macherla, Andhra Pradesh, India.
Coverage Area
: 3568-Sq. Kms.
Time to Visit
: March to February
Nearby Cities
: Macherla 29 kms, Mannanur 85 kms.
How to Reach Nagarjunasagar-Srisailam Sanctuary
Nearest railway
: Connected through Hyderabad as well as via Markapur (85 km away).
Nearest airport
: Hyderabad, 316 km away from Srisailam.
By Road
: Srisailam is 190 km from Kurnool, 220 km from Guntur, 470 km from Chennai, and 85 km from Mannanur.
Wildlife Sanctuaries in Andhra Pradesh
Wildlife Sanctuaries in Gujarat
Wildlife Sanctuaries in Haryana
Wildlife Sanctuaries in Kerala
Wildlife Sanctuaries in Karnataka
Wildlife Sanctuaries in Madhya Pradesh
Wildlife Sanctuaries in Maharashtra
Wildlife Sanctuaries in Odisha
Wildlife Sanctuaries in Rajasthan
Wildlife Sanctuaries in Sikkim
Wildlife Sanctuaries in Tamil Nadu
Wildlife Sanctuaries in Uttar Pradesh
Wildlife Sanctuaries in Uttarakhand