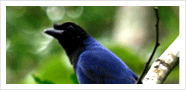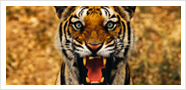 To preserve the unique biodiversity available in the Indian sub-continent, effective initiatives are taken by the government of India. Since 1936 when the first national park of India, Jim Corbett National Park came into being the importance of protecting wildlife became evident. In independent India, this issue was given adequate importance which resulted in the establishment of more than one hundred national parks across the country. Today, there are 101 authorised national parks and 450 wildlife sanctuaries in India.
More >>
Please provide us your contact number and convenient time, our expert will call back to you.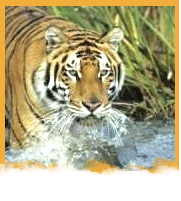 There are around 450 wildlife sanctuaries in India which cuddle diverse species of animals, birds and a huge variety of flora. Be it an elephant ride, jeep safari, or ride on a boat, you will experience something great in each activity. Delightful natural surroundings and rich variety of wildlife enhance the beauty of all these sanctuaries and satiate the desire of wildlife lovers.
More Wildlife Sanctuaries >>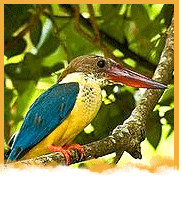 Other than the native species of birds, Indian bird sanctuaries host a large number of migratory birds as well. While certain regions of the country are extremely hot, some are known for their chilling weather. This is the reason why birds from cold countries travel to the Indian sub-continent to get rid of the chilling weather. The forests of the country are the home to approximately 1250 species of birds living in different corners of the country starting from Gujarat to North-East and Kerala to the Himalayas. Ideal destinations for avid birders offer unique sights to be captured on your camera.
More Bird Sanctuaries >>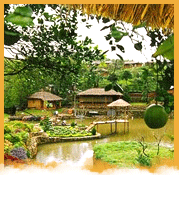 A wildlife safari trip would be more enjoyable if there is comfortable accommodation in a nearby place. There are many good hotels and resorts located in and around all the popular National parks and wildlife sanctuaries where tourists can stay. They are equipped with all the basic necessities with many of them even offering luxury services. Tourists can choose from sub categories like deluxe suites or standard rooms as per their preference. Wildlife resorts in India like Ranthambore National Park, Bharatpur Bird Sanctuary in Rajasthan, Periyar Wildlife Sanctuary in Kerala, Sundarbans National Park in West Bengal and many others have been gaining in popularity. They may be in the form of lodge, hotel, tree house, luxury camps, etc. Comfort, convenience and accessibility are important aspects while picking one. Choose the one that is best for you!
More >>
Bestowed with a varied and mysterious topography, India embraces an extensive variety of flora and fauna. Other than renowned national parks, there are ample numbers of sanctuaries and reserve forests which are the natural habitats of many species of animals, amphibians and floral species. Some of the national parks are the last home of a couple of endangered species of animals. Spotting Royal Bengal Tigers in Sundarbans National Park or in Ranthambore will add to the repository of your unforgettable memory. The one-horned Rhinoceros in Kaziranga National Park of Assam and the Asiatic Lions in Gir National Park are must-see animals for the avid wildlife lovers. One can also have a glimpse of Panthers, Elephants, Sloth Bear and wonderful varieties of animals in many of these wild destinations. More like paradise of wildlife enthusiasts, all these wonderful destinations offer bountiful options to be explored and preserved as memorable experience of a lifetime. One can explore those destinations easily riding an elephant or by jeep safari. But, a one day trip is not sufficient for making the memory treasure-for-lifetime. For this, one needs to actually live amidst the dense forest. Worry not! Indian wildlife tours are also known for their carefully built in-forest accommodations that can really make you feel privileged. While chirping of wild birds will serve as morning alarm the sound of unknown animals will work as lullabies. So, why not try this too? We are here to make all the arrangements. Starting from wildlife safari tours to jeep safari, elephant safari, hotel booking, lodges, or wildlife resort booking all will be done within a compact package.