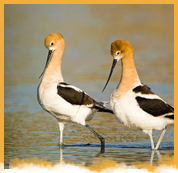 Wildlife Sanctuaries in India
India the land of the majestic tiger and the graceful elephant, the magnificent peacock and the gigantic rhinoceros, offers natural habitat to the wild animals in its Wildlife sanctuaries and national parks is indeed, a delight for the nature lover.
The wildlife sanctuaries and national parks spread across the country offer a fascinating diversity of terrain, flora and fauna. India has preserved vast tracts of forests and habitats in its 442 Wildlife Sanctuaries and 99 National Parks. So next time you travel to India, take a refuge in the quietude along with the wildlife and watch the exuberance of the bountiful nature in India!
Popular Wildlife Sanctuaries in India
Wildlife Sanctuaries in Andhra Pradesh
Wildlife Sanctuaries in Gujarat
Wildlife Sanctuaries in Haryana
Wildlife Sanctuaries in Kerala
Wildlife Sanctuaries in Karnataka
Wildlife Sanctuaries in Madhya Pradesh
Wildlife Sanctuaries in Maharashtra
Wildlife Sanctuaries in Orissa
Wildlife Sanctuaries in Rajasthan
Wildlife Sanctuaries in Sikkim
Wildlife Sanctuaries in Tamilnadu
Wildlife Sanctuaries in Uttar Pradesh
Wildlife Sanctuaries in Uttarakhand
Wildlife Sanctuaries in West Bengal