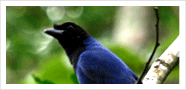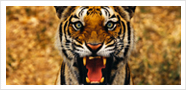 There are various national parks spread across India that offer a fascinating biodiversity to allure wildlife enthusiasts. These national parks provide ample opportunities to the visitors to get a closer view of the Indian wildlife. With more than 90 national parks and 450 wildlife sanctuaries, India is certainly one of the best wildlife destinations.
More >>
Please provide us your contact number and convenient time, our expert will call back to you.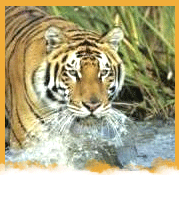 Wildlife sanctuaries in India offer the tourist the best chance to see the best that the land has to offer from close quarters, be it on a jeep safari, on an elephant safari, or on a boat. The wildlife sanctuaries and national parks spread across the country offer a fascinating diversity of flora and fauna. India has some world famous wildlife sanctuaries. The Bharatpur Bird Sanctuary is famous for migratory birds. Wildlife sanctuaries also offer a natural habitat for wild animals, a delight for nature lovers.
More Wildlife Sanctuaries >>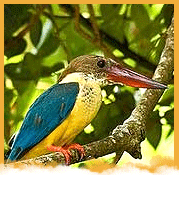 India is one of the greatest and most exclusive places on our planet that offers bountiful species of wildlife especially when it comes to birds. India is home to approximately 1250 different species of birds living in diverse climatic conditions, vegetations and habitats. From the Himalayas to Kerala and from Gujarat to the North-East, every nook and corner of India offers scores of species of birds. And the best destinations to experience them are the bird sanctuaries.
More Bird Sanctuaries >>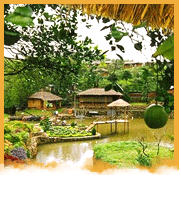 A wildlife safari trip would be more enjoyable if there is comfortable accommodation in a nearby place. There are many good hotels and resorts located in and around all the popular National parks and wildlife sanctuaries where tourists can stay. They are equipped with all the basic necessities apart from offering luxury services. Tourists can choose from the sub categories like deluxe suites or standard rooms as per their preference. Wildlife resorts in India like Ranthambore National Park, Bharatput Bird Sanctuary in Rajasthan, Periyar Wildlife Sanctuary in Kerala, Sunderbans National Park in West Bengal and many others have been gaining in popularity. They may be in the form of lodge, hotel, tree house, luxury camps, etc. Comfort, convenience and accessibility are important aspects while picking one. Choose the one that is best for you!
More >>
The natural wealth of the Indian subcontinent has remained unique, mysterious and fascinating for nature lovers. Variety of India's wildlife can be seen in more than 90 national parks, 450 wildlife sanctuaries and 40 tiger reserves established by the Government of India in an attempt to conserve this vital resource. If you are wildlife enthusiast and want to see wild animals in their natural habitat then India is a perfect place for you. Spot a striped predator amidst the tall grass or the wetlands, seeing herds of wild elephants and deer in their natural habitat, or watching a peacock dance in all its splendor. What makes the experience even more enthralling is that most Indian sanctuaries can be explored on elephant back as well as by jeeps. A wildlife tour is incomplete if you don't actually live in a forest for a few days. Imagine living in a rest house or a tent in the midst of dense wilderness, and waking up to the twittering of birds, or maybe the roar of a lion! Day trips alone are certainly not enough to show you the true majesty of the wild, so why not try this too? We will make all the arrangements for your tour to Indian wildlife i.e. Wildlife safari tours, Jeep safaris, Elephant safaris, Hotel booking, lodges and wildlife resorts booking. More...