The North-East India is an abode of many different species of flora and fauna, something that can be explored and exploited. There are not many regions around the blue planet that can be compared to it when it comes to its thriving wilderness. There are a wide range of national parks and wildlife sanctuaries in this part of the country. For the nature lovers who want to get up close and personal with wilderness in a region secluded from the crowd, North-East India presents an entrancing list of national parks and wildlife sanctuaries that still remain serene and unpolluted by human activity. These protected areas offer visitors the opportunity to spot animals in their natural habitat where tranquillity prevails.
Here is a list of top 12 national parks and wildlife sanctuaries of this region that are still remain largely unexplored by tourists:
Mouling National Park, Arunachal Pradesh: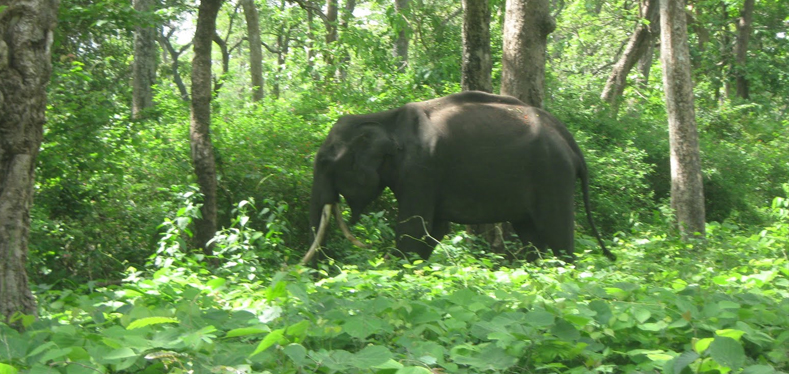 Situated in Arunachal Pradesh, Mouling National Park is spread over the district of Upper Siang and some fractions of East and West Siang. The name of this park is kept after the nearby Mouling Peak. The region of this woodland embraces wonderful biodiversity. It is a combination of different biotopes and thus, it is also known as Arunachal's cradle of biodiversity. This park is a great place to witness exotic wilds like Red Panda, Takin, Leopard, Goral, Tiger, Serow and Barking Deer.
Dibru-Saikhowa National Park, Assam: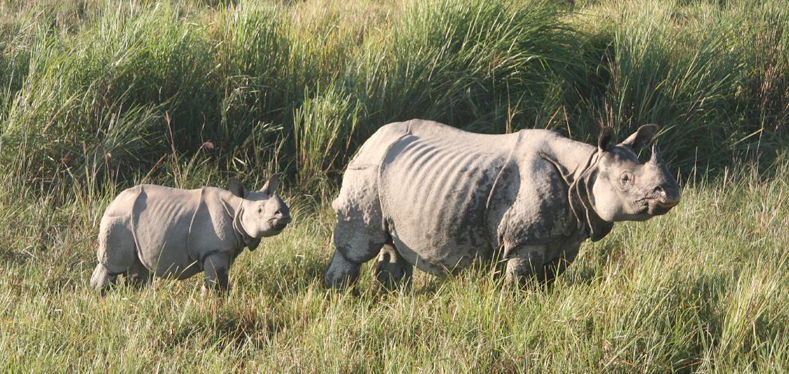 Dibru-Saikhowa National Park, situated in the flood plains of Brahmaputra in Tinsukia District in Assam, is among the 19 biodiversity hotspots around the globe. This arresting park includes semi wet evergreen woods, grasslands, tropical moist decidous forests, canebrakes and bamboos. The major fauna species found in this park are Dillenia Indica, Tetrasperma, Dalbergia Sissoo, Terminalia Myriocarpa, Lagerstromia Parviflora and Mesua Ferrea. Morover the wild species that one can relish here are Royal Bengal tiger, Jungle Cat, Leopard, Gangetic Dolphin, Clouded Leopard, Hallock Gibbon, Asian elephants and many more.
Balpakram National Park, Meghalaya: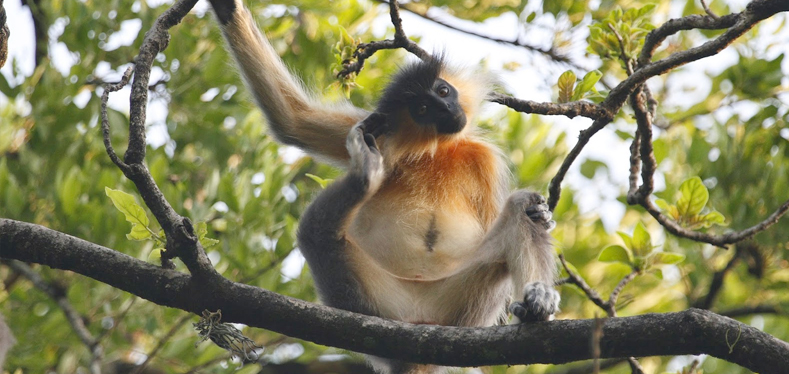 Balphakram National Park is located near the Garo Hills, Meghalaya. It is positioned at an elevation of 3000 meters and is renowned as 'Land of Spirits' and 'Abode of Perpetual Winds'. This spectacular national park is home to the golden cat and barking deer. Many medicinal plants, especially pitcher plant, can be easily found in this region. The wildlife that can be witnessed in this national park comprises wild water buffalos, tiger, marbled cat, elephant and red panda.
Namdapha National Park, Arunachal Pradesh: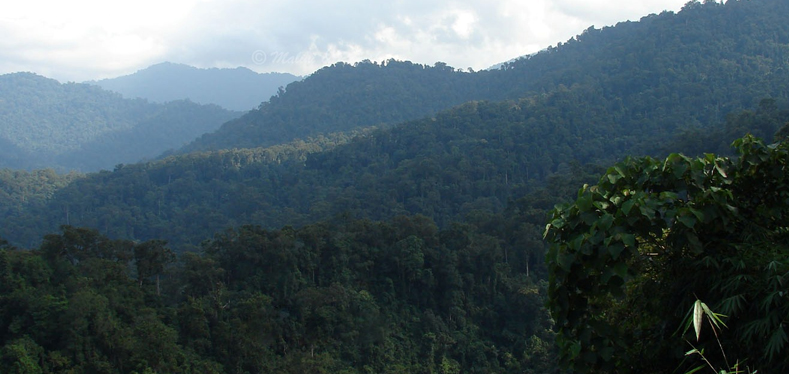 Namdapha National Park, a biodiversity hotspot, is located in Changlang District in Arunachal Pradesh. It is stretches over an area of 1808 square kilometers and is cosseted between Dapha Bum Range and Patkai Range. The park is the abode of around 425 avifauna species and is one of the very few protected areas where camping is permitted inside the camp. The wildlife species found in this park are Rhesus Macaques, Snow leopards, tigers, capped langurs, tigers, Hoolock Gibbons, Red Pandas, Asiatic Black Bears, Red Fox, Snow Loris, wolves, Clouded Leopards, etc.
Orang National Park, Assam: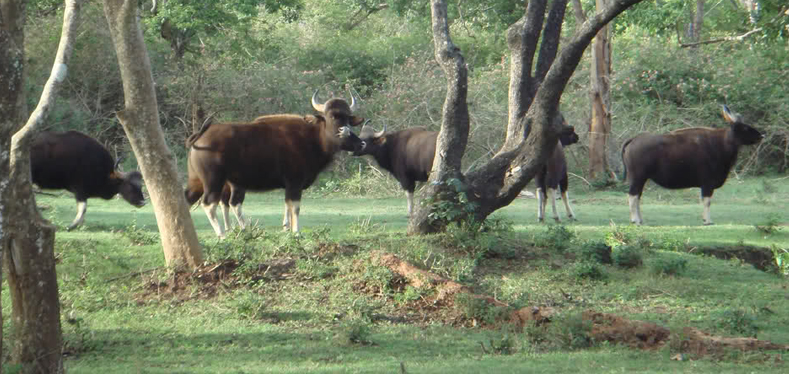 The Orang National Park is situated on the northern bank of the Brahmaputra River, in the districts of Sonitpur and Darrand, Assam. This park encompasses an area of 78.81 sq kilometers. Due to its similarity to Kaziranga in landscape comprising streams, marshes and grasslands of, this national park is also known as mini Kaziranga. Moreover, this park also boasts one horned rhino like Kaziranga. The exotic wildlife that can be witnessed by a nature freak in Orang are Royal Bengal Tiger, Pygmy Hog, Asiatic Elephants, Wild Boar, Hog Deer and many more.
Keibul Lamjao National Park, Manipur:
Keibul Lamjeo National Park is situated at a distance of 32 kilometers from Imphal in Manipur. This park stretches over a small area of 40 square kilometers. This region is well known for being a preferred habitat to Manipur Brow and Sangai. It is probably the sole floating national park around the globe. Keibul Lam Jeo National Park boasts an amazing array of wildlife species. This list includes Brown Altered Deer, Sambars, Panthers, Muntjac, Leopards and Tigers.
Nameri National Park, Assam: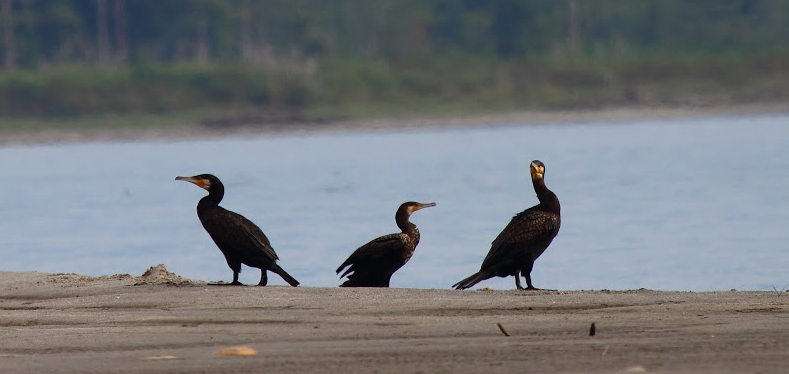 Situated on the foothills of Eastern Himalayas in the district of Sonitpur, Maneri National Park is one of the most mesmerizing protected areas in Eastern India. It shares its circumference with Pakhui Wildlife Sanctuary. Nameri stretches over an area of 200 square kilometers. The vegetation of this park is semi evergreen with narrow strips of meadows. The major flora species found in the park are Gmelina Arborea, Amari, Michelia Champaca, Ajar, Agaru, Urium Poma, etc. Nameri is a wonderful place for elephants. Moreover, it also serves as natural habitat to different wild species like Tiger, Sambar, Leopard, Dhole, Muntjac, Pygmy Hog, Sloth Beat, Wild Boar, Capped Langur, Himalayan Black Bear and Indian Giant Squirell.
Nokrek National Park, Meghalaya: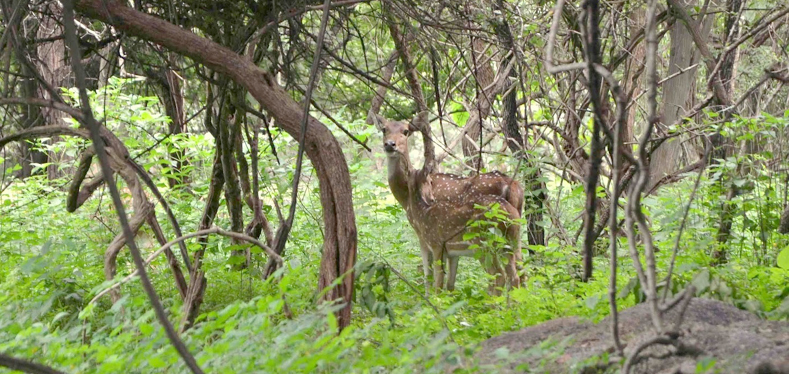 Nokrek National Park, located at a distance of around 2 kilometer from Tura Peak in the West Garo Hills, is a biosphere reserve listed by UNESCO. The park is well known for its population of Red Pandas. Moreover, it is also has a rich count of Asian Elephants. The topography of this reserve is majorly hilly boasting Ronbang Dare Waterfalls and Nokrek Peak. Hence, this park is the perfect spot for photography tour. The significant wildlife species found in this national park are Stump Tailed Macaque, the Marbled Cat, Hoolock Gibbons, Pig Tailed Macaque and seven major species of primates. The mother of germoplasm, Citrus Indici, was discovered in Nokrek National Park.
Dehing Patkai Wildlife Sanctuary, Assam: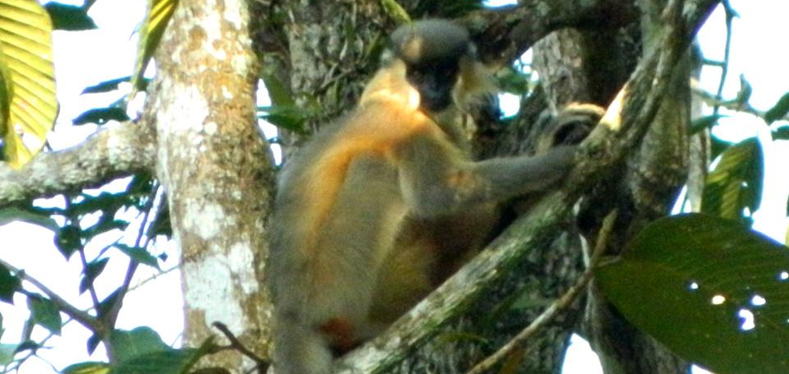 Dehing Patkai Wildlife Sanctuary is located in Tinsukia and Dibrugarh Districts of Assam. There are in total three elements of this sanctuary- Dirok Forest, Jeypore and Dihing River. It is also a fraction of Dehing Patkai Elephant Reserve. The region embraces a few historic charms, incorporating Stillwell Road, Digboi Refinery and World War-II Cemeteries. The park has a wide assortment of flora species comprising Garcinia Lanceaefolia, Michelia Muni, Baccaureu Supida, Alpinia Spp, Pepper, Tree Fern, Hollang, Dhuna, Nahar, Bheer, Nahor, Dimoru, etc. The wildlife of this sanctuary is a major attraction for tourists to visit Assam. The  enticing list of wildlife species of the park includes Slow Loris, Himalayan Black Bear, Hoolock Gibbon, Pig Tailed Macaque, Asian Elephants, Leopard Cat, Himalayan squirell, Clouded Leopard, Crab Eating Mongoose, Porcupine, etc.
Sepahijala Wildlife Sanctuary, Tripura:
Sepahijala Wildlife Sanctuary is a spellbinding wildlife sanctuary located in Tripura. It is a forested area with zoological gardens, artificial lake and natural botanical garden. There is an immense assortment of flora and fauna species found in this sanctuary. The topography of this region remains verdant all round the year and the weather remains mostly moderate. The park area is an abode of around 150 bird species. It boasts the rare Phayre's Langur (Unique Bespactacled Monkey). There are in total 5 species of primates found in the sanctuary. These species include Macaque, Rhesus, Pigtailed Macaque, Spectacled Langur and Capped Langur. In addition to this, there are many lakes that flow through this protected area. Among these lakes, Amrit Sagar and Abasarika lakes offer boating facilities to the tourists.
Pobitora Wildlife Sanctuary, Assam: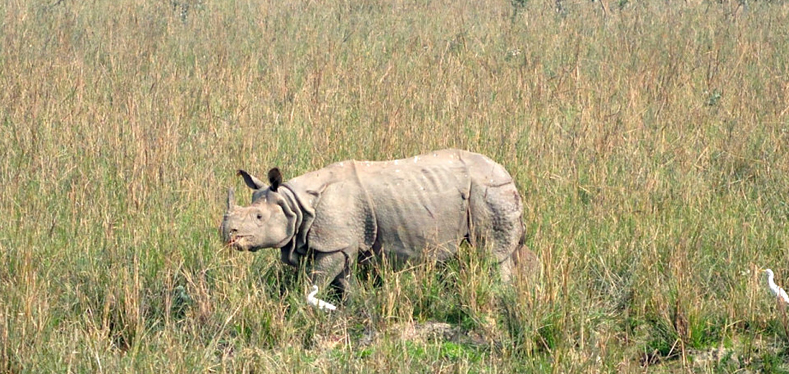 Pobitora Wildlife Sanctuary is located in Marigaon District in Assam. Situated around 30 kilometers to the east of Guwahati, this sanctuary has a lush population of one horned rhinos. The area is rich with more than 2000 species of migratory birds. The notified area in which the park is spread is 38.80 kilometer square. Other than the large population of one horned rhinos, this sanctuary is rich in other wild species like wild buffalos, leopard, barking deer, wild boar, etc. One can also spot different reptile species as well.
Pakke Tiger Reserve, Arunachal Pradesh:
Pakke Tiger Reserve is located in the district of East Kameng, Arunachal Pradesh. The area in which the park is stretched is 862 square kilometers. The habitat varieties found in this tiger reserve are Eastern Himalayan Broadleaf Forests, Lowland Semi Evergreen and Evergreen woods. The multi-storied woodland of this reserve is rich in assorted species of flora and fauna. There are around 40 mammal species that one can spot in this reserve. Tigers and clouded leopards are the prime attractions of this sanctuary. Most notable wildlife species found in Pakke Tiger Reserves are Bison, Jungle Cat, Himalayan Black Bear, Sambar, Elephant, Gaur, etc.
Visiting these unexplored wildlife areas lets the tourist fall in love with nature and derive pleasure and solitude in a serene area. No other experience can be compared to witnessing the arresting wilds in unadulterated regions!