On 12th August, World Elephant day is being celebrated to draw the attention of people towards saving these giants in the wild. It is the day to revere this enormous beast that meanders in the woods. Elephant Reintroduction Foundation launched World Elephant Day in the year 2012. The entire world comes forward on this day to take a pledge for protecting elephants and thus helps the environment to maintain its equilibrium.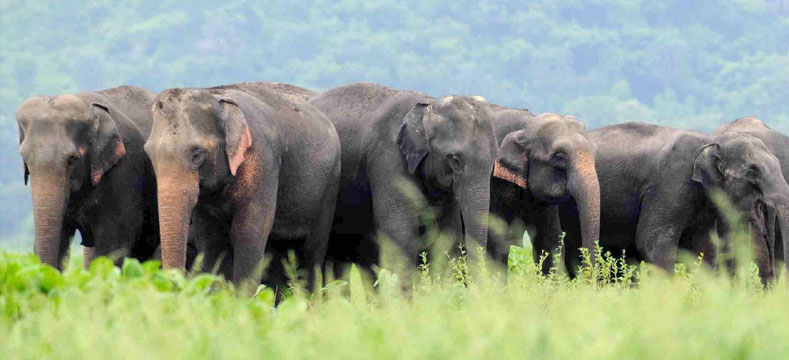 Why it is important to celebrate World Elephant Day?
The elephant is respected and loved by several cultures around the globe. This mammoth creature when roams in the woods, offers imposing sights that spellbind any wildlife lover. Nonetheless, this massive mammal is among the endangered wild species because of incessant poaching, human-elephant conflict, habitat loss and maltreatment in captivity.
The light of hope is flamed by the myriad elephant conservation organizations that have the clear goal of making the efforts to protect wild elephants, enhancing enforcement policies, and reintroducing captive elephants in the wild, if possible.
What is the condition of elephants in India?
India is an abode for the major population of Asia's wild elephants. Elephants in India are closely linked to cultural and religious heritage and also play a key role in the history of the country. However, poaching and deforestation to fulfill the demands of commercial development have led to continuous decay in the giant's population in the country. To combat these threats and to ensure its survival, Project Elephant was started in 1992 by the Indian Government. After this project, there was a better control over illegal trade of the objects made from the elephant's body parts.Major protected areas of the country are conserving this mammoth mammal efficiently after the execution of project elephant in India. The large number of elephants found in Rajaji National Park is a perfect example of the success that can be obtained by focused conservation efforts. Nevertheless, the present situation of elephants needs the proper awareness among the citizens and government alike.
How can you play a role in elephant conservation?
There are lots of ways through which you can get involved in elephant conservation efforts and can also raise awareness among the masses. Some important ways through which you can contribute in elephant conservation are:
You can support the organizations working for the conservation of these giant creatures and make efforts to provide a safe abode to elephants so that they can roam freely.
You should not support the organizations that are exploiting or misusing elephants for entertainment or personal profit.
If your pocket allows, you may adopt an orphaned elephant whose parents have been poached.
Be an aware consumer. Never buy ivory or other wildlife products.
Never buy products made of ivory or any other products made from the elephant's body. The buyers are indirectly the biggest motivators of poaching.
Choose eco-tourism for your vacation. Through this, you can relish the sight of elephants roaming in their natural environs. For instance, you may go out for watching Asiatic elephants found in Corbett National Park and so on.
You can make a contribution on social networking sites by liking and sharing the official Facebook (facebook.com/worldelephantday), Twitter (twitter.com/wrldelephantday) and Instagram (instagram.com/worldelephantday/) pages of World Elephant Day.
World Elephant Day asks you to take a pledge of saving the elephants and their habitats where they can thrive under proper protection and care. On this day, everyone should step forward to share the views and ideas to conserve this mighty beast. In this way, you can play a significant role in saving the environment as well!