ALERT: The Indian Lion is endangered
FACT: Many people are not even aware about it
JOIN HANDS: It is upon us to save the 'KING OF THE JUNGLE'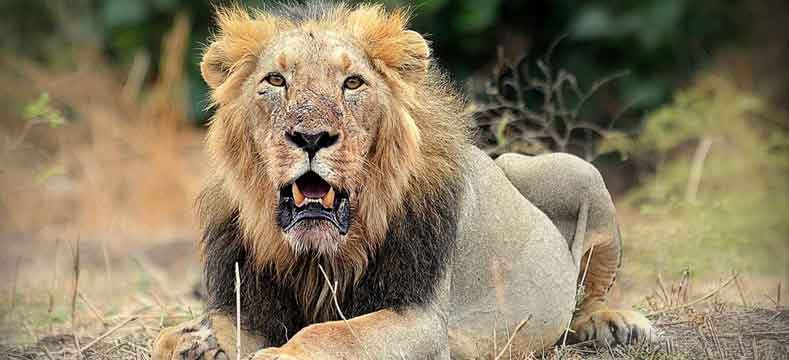 Can you imagine India without its Asiatic Lions? It is a BIG 'No', right? But you will be surprised to know that this mighty big cat today stands on the verge of extinction and we humans are largely to blame for it.
The Asiatic lions are facing some serious threats from a combination of factors like loss of habitat, poaching, human-wildlife conflict and diseases. Their numbers are dwindling at such an alarming rate that the days are not far ahead when we will only find them in text books, movies, t-shirts, rupee notes and so on. Pretty scary, eh? There is an immediate need to educate the people about the plight of these great creatures and this can be done by celebrating the WORLD LION DAY on August 10.
Why Do We Need World Lion Day?
Just as we do not miss an opportunity to celebrate Valentine's Day or Friendship Day every year with great joy, it is also our responsibility to protect these lions so that they don't become extinct and a piece of history. The World Lion Day is an attempt to tell the world that the Lions need our HELP and we must come together save them before it is too late.
How Can You Actually Help?
On this day, several fund raising events and concerts are being organized by the government, private organizations and wildlife enthusiasts in various parts of the country. If you want to do your bit to help and create awareness about the condition of the lions, then you can do the following things:
Nowadays, in the world of technology, it is very easy to spread the world. You can make a Facebook page or tweet on a twitter and draw attention of the people about the plight of lions.
Organize fund raising events in your area and encourage the people to donate money in large numbers.
Share the importance of celebrating World Lion Day with your colleagues, friends and family members.
Plan a visit to Gir forest national park in Gujarat that houses a higher percentage of Asiatic lions in India. Here, with the assistance of forest officials, you can organize a competition like 'Who has the loudest roar' in your area and reward the winners with suitable prize.
Visit a local zoo or school and motivate the people to take part in the celebrations.
Draw a sketch of the Lion and share it with your friends. The best thing you can do is to change your Facebook profile picture to a lion for a day.
Share and like the official Facebook (https://www.facebook.com/WorldLionDay) and Twitter (https://twitter.com/worldlionday) pages of World Lion Day.
The Final Words
Lions cannot express what they think about their plight, so speak for them in whichever manner you can, celebrate World Lion Day with great enthusiasm and do your bit to save the ROAR of king of the jungle.